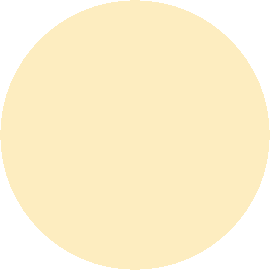 Camelot Valley is by its nature, energy and resource efficient.  By its design, Camelot Valley will grow as a sustainable enterprise, maximizing productivity while minimizing energy use and maintaining the integrity of environment.  Camelot Valley is committed to managing its natural resources of native forage, wildlife, and wood lot.  We are located on a 10 acre parcel composed of old growth mixed hardwoods, open-edge thicket and natural watershed.  This combination offers a variety of habitats and is home to a wide range of native species.  It is our responsibility to preserve and foster the natural resources inherent to this location.    

    We began keeping dairy goats as a family resource.  I had not previously experienced goats and I quickly found that they are delightfully willing companion animals.  As producers they stand and deliver twice a day, everyday.  Their service represents a relationship between man and beast that stretches back to ancient times.  Second only to our canine companions, goats have lived with people from our very beginning.  They produce enough to sustain families and communities in even the most meager environments.

Here in the Northern York county, family farms work the land and produce hay and grains that supply the foundation for our local food web.  Our goats feast thoughout the year utilizing these resources.  They in return deliver a bounty of rich, delicious milk every day.

Milk is a resource our goats have afforded our family for years.   As a goat cheese producer liscensed by the Pennsylvania Dept. of Agriculture, Camelot Valley has begun by offering fine artisan goat cheese to the fine dining establishments of Harrisburg and York.  By focusing on local sources, these restaurants support Camelot Valley and the other family farms of Central PA, while preparing for their customers the finest cuisine. 

I am Jennifer Bradbury, a Central Pennsylvania native, and 1989 graduate of Central Dauphin East Senior High.  I attended East Stroudsburg University, and graduated Cum Laude in 1993 having earned Bachelors degrees in Biology and Biochemistry.  While in college I was involved and employed in several environmental research projects involving wildlife ecology and disease.  My first post graduate employment was as a Quality Control Inspector and head bacteriologist for Iceland Seafood Corporation, CampHill.  It was with Iceland Seafood that I received training in food science and HACCP procedures.  This is also where I met my husband, John Bradbury, who was then Manager raw materials.  Early 1994, I was offered and accepted a position as a research technician at Penn State Hershey Medical Center in the virology/immunology department of the College of Medicine.  In 1997 Iceland Seafood Corp relocated to Newport News, Virginia, and my husband was offered a regional sales position based in Michigan.  1998 we purchased a 5 acre parcel in rural West Michigan. While living in West Michigan I became a stay at home wife and mom.  And as an animal enthusiast I sought to purchase stock to keep.  I began with laying hens for eggs, and then decided dairy goats would provide a valuable family resource.  I came to know dairy goats as willing and productive companion animals, each capable of producing enough milk to sustain two families, roughly 1+gal/goat/day.  As a means of managing and maintaining a productive herd I participated in the Dairy Herd Improvement Registry which provides ongoing production records for each individual animal.  In 2004 we were offered the opportunity to relocate back to the Central Pennsylvania area, and we were lucky to find and purchase a 10+acre parcel in beautiful rural northern York County, Dover Township.  Having transported three doelings from Michigan, I re-established the herd and homestead.  I began household cheese making in 2005 and by 2006 our initial processing plans were being considered.  I consulted with the PA Department of Agriculture, Dairy Sanitation to address the requirements and specifications for a cheese processing facility, and in 2008 Camelot Valley was permitted as a cheese manufacturer.